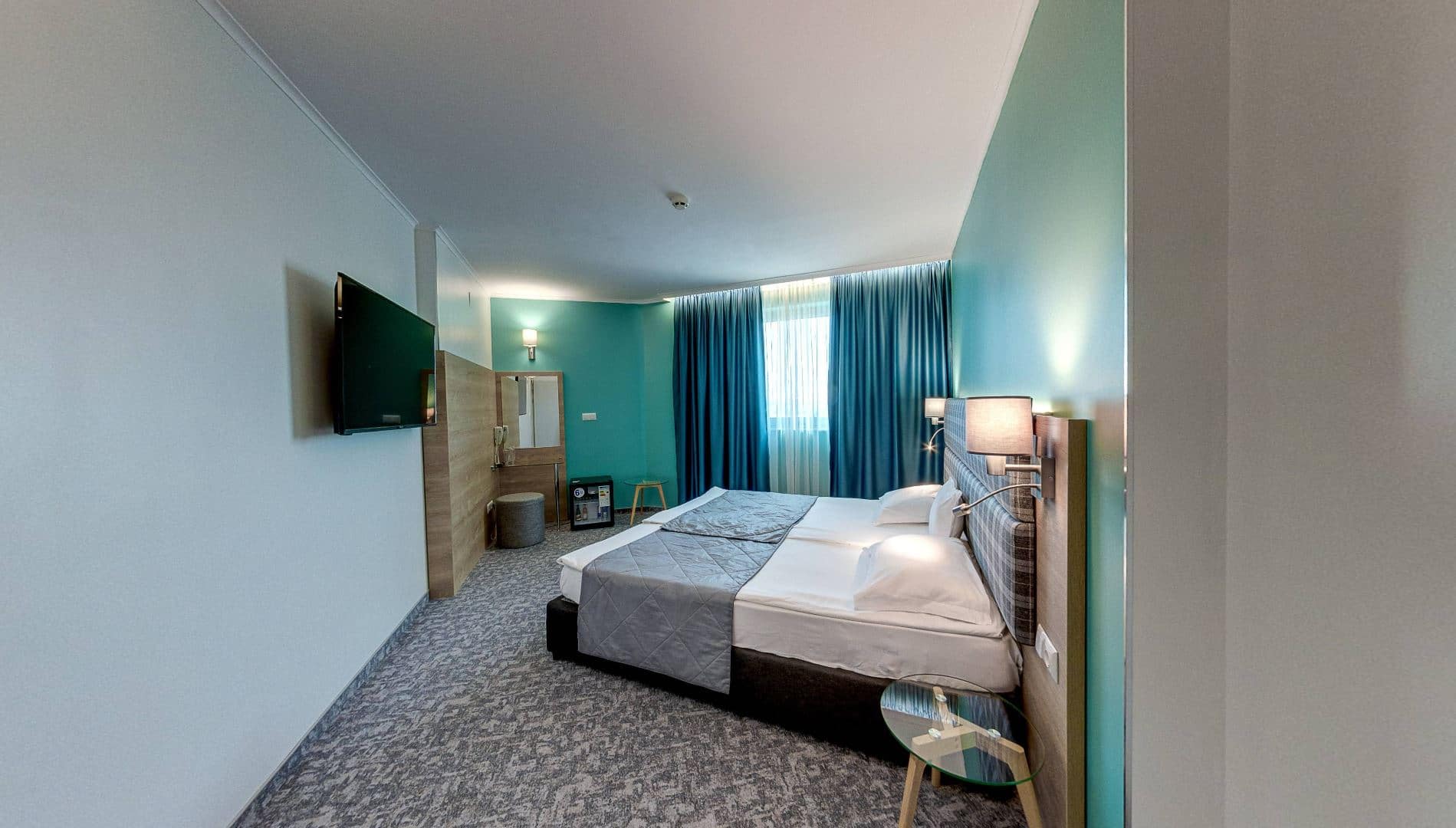 The deluxe rooms in the Aqua Hotel, measuring 22 square meters, are located on the sixth floor, renovated, modernly furnished and offer all the amenities needed for your vacation. They have a seating area with a sofa and city or lake views.
The standard double rooms are 20 square meters in size, cozy and offering all the comforts for your pleasant stay.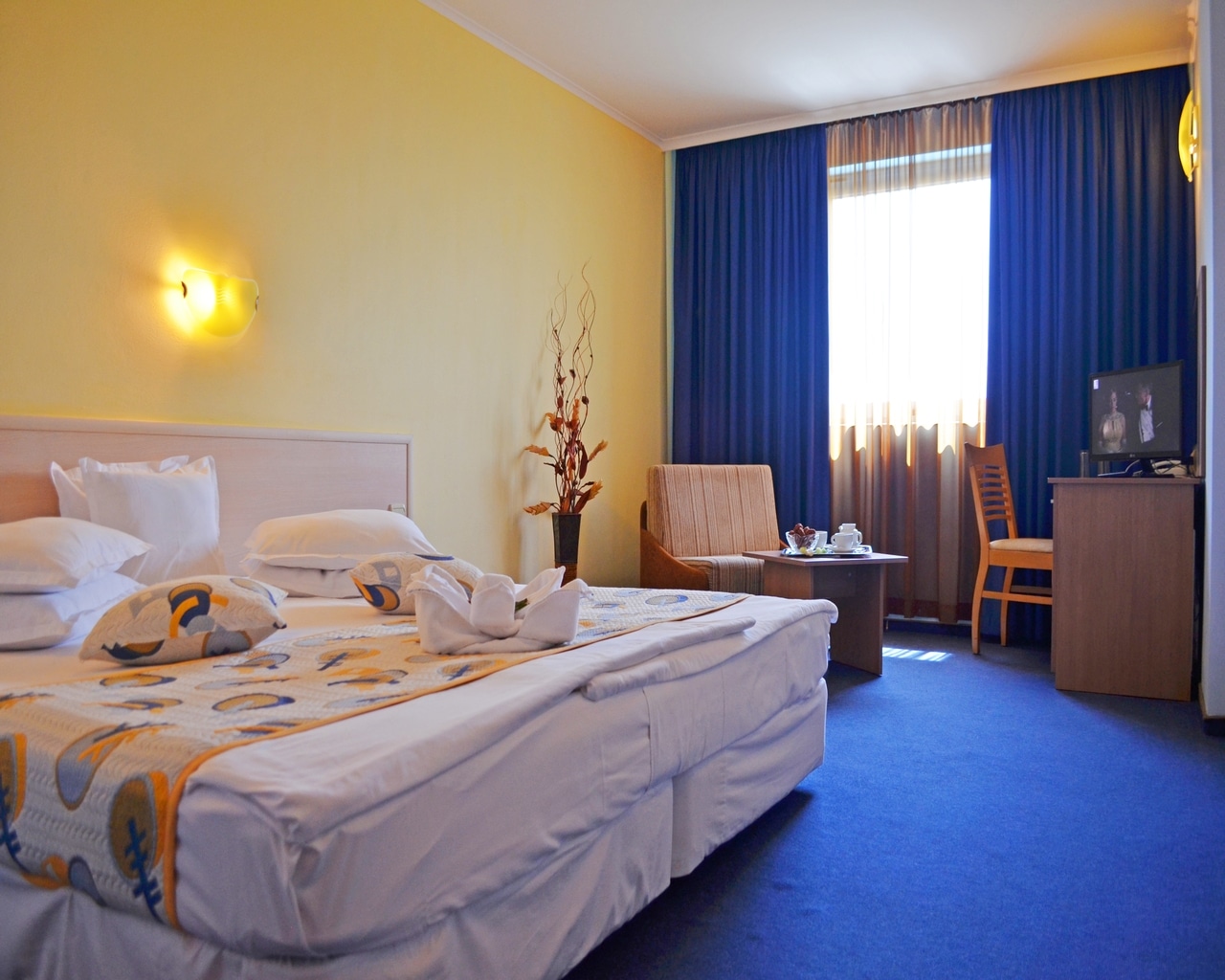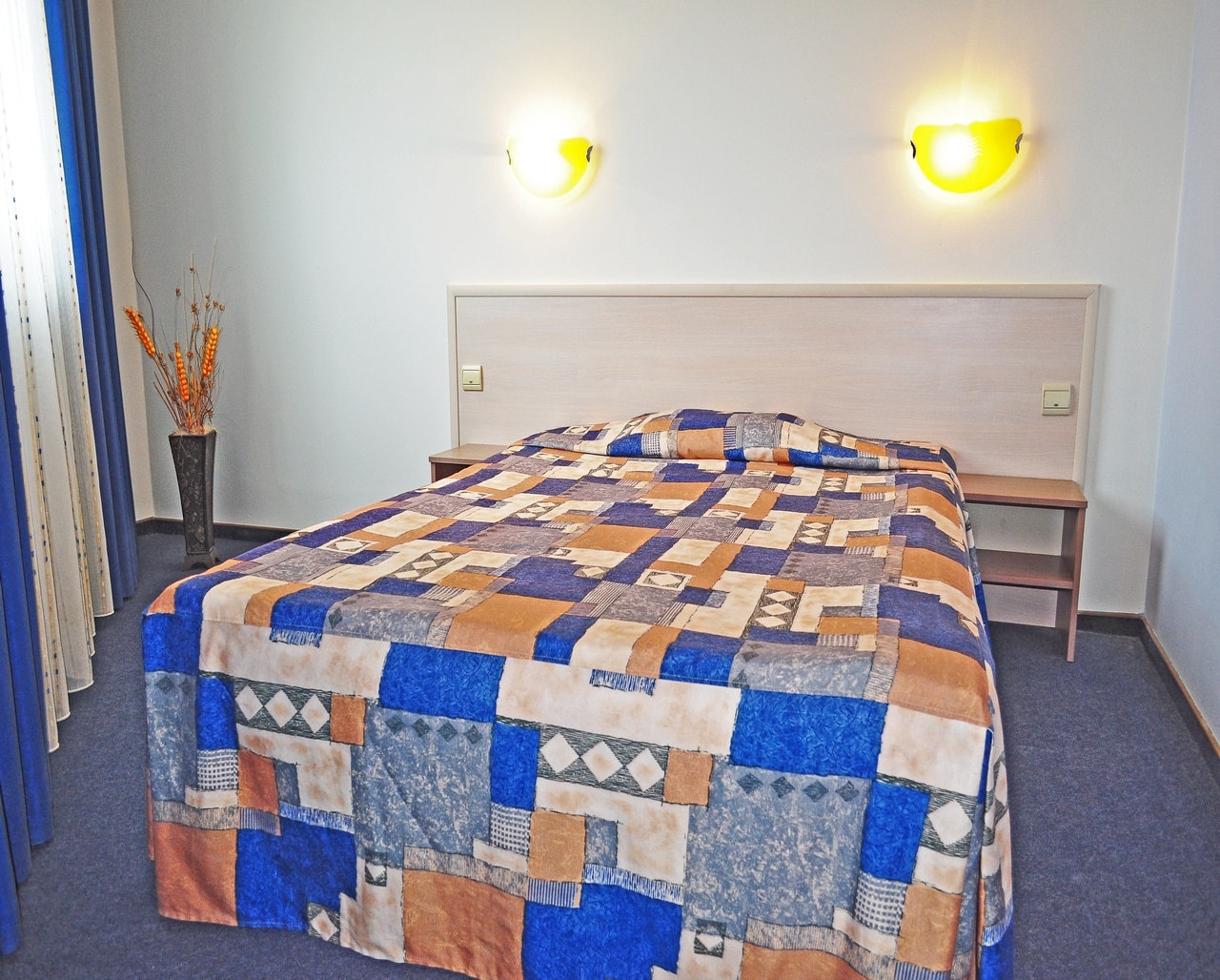 Despite their different construction and specific shape, the Eco rooms (14 sq.m.) have all the amenities offered by the other room types in the hotel.
Family rooms (40 sq.m.) are 2 double rooms connected by a corridor. They are suitable for families with children or a group of friends. The rooms are practically furnished and offer all the necessary amenities for a pleasant stay.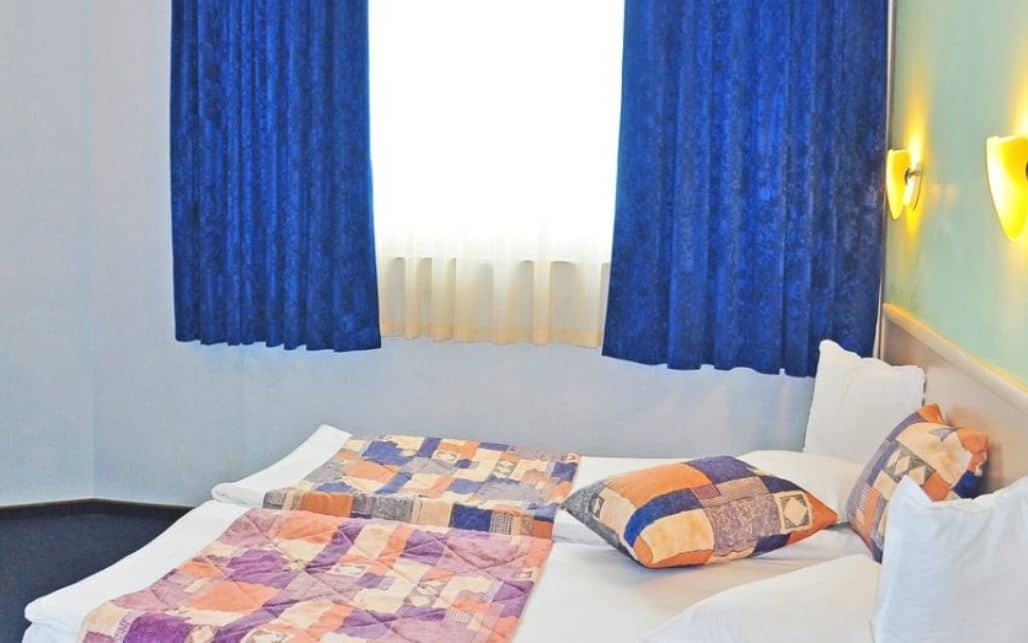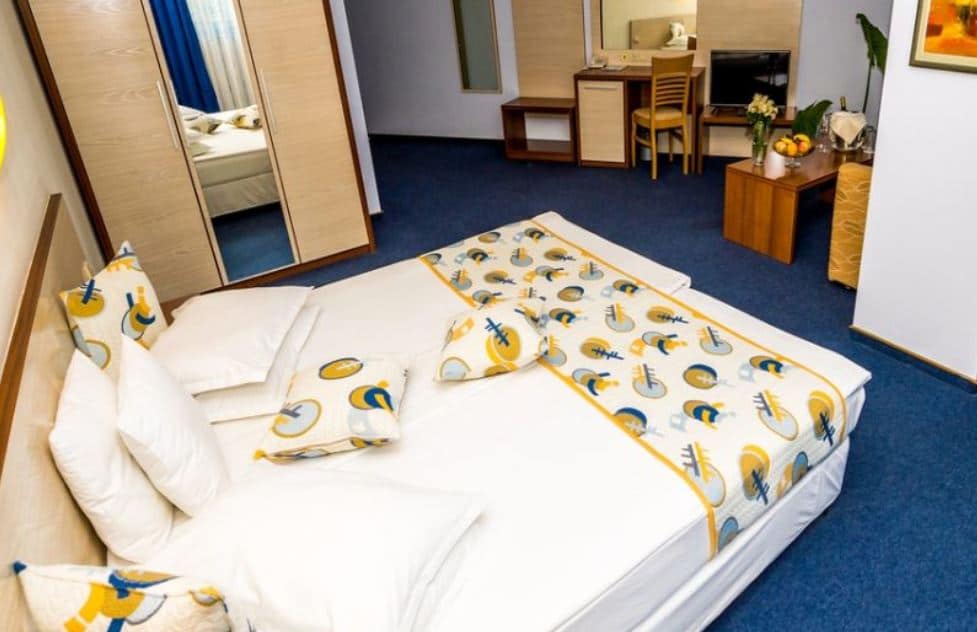 The suite (37 sq.m.) have a bedroom, a separate living room with a seating area with a sofa and a balcony. A suitable choice for families with children.
The suite has a balcony
The presidential suite (60 sq.m.) has been renovated and consists of 2 rooms – a bedroom and a living room, which are separated by an intermediate door. The living room is suitable for both relaxation and business meetings. Two bathrooms are available to guests, one of which has its own jacuzzi and massage shower cabin.
The suite has a balcony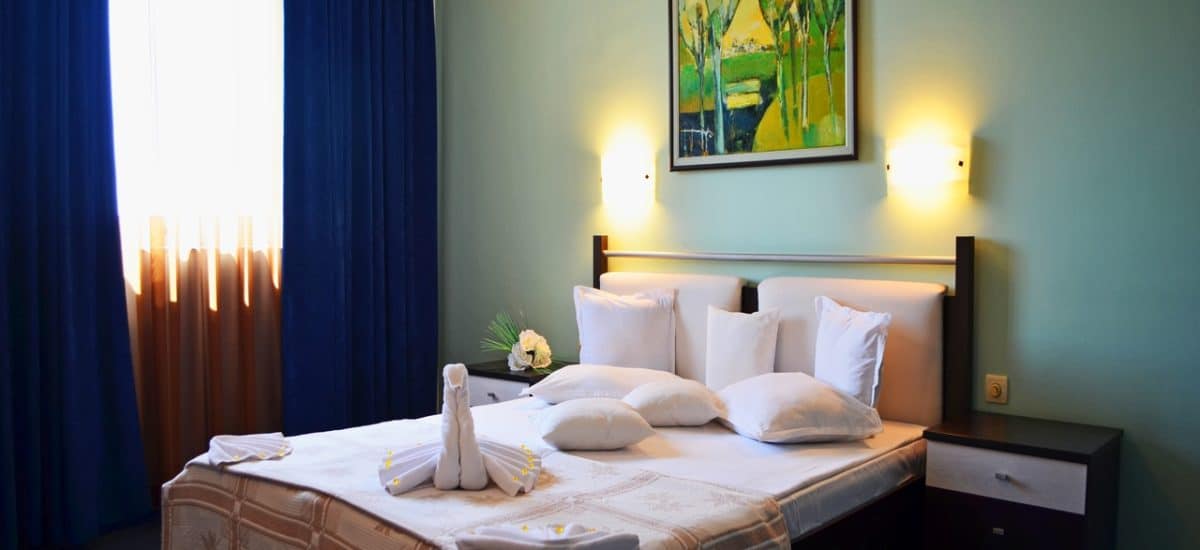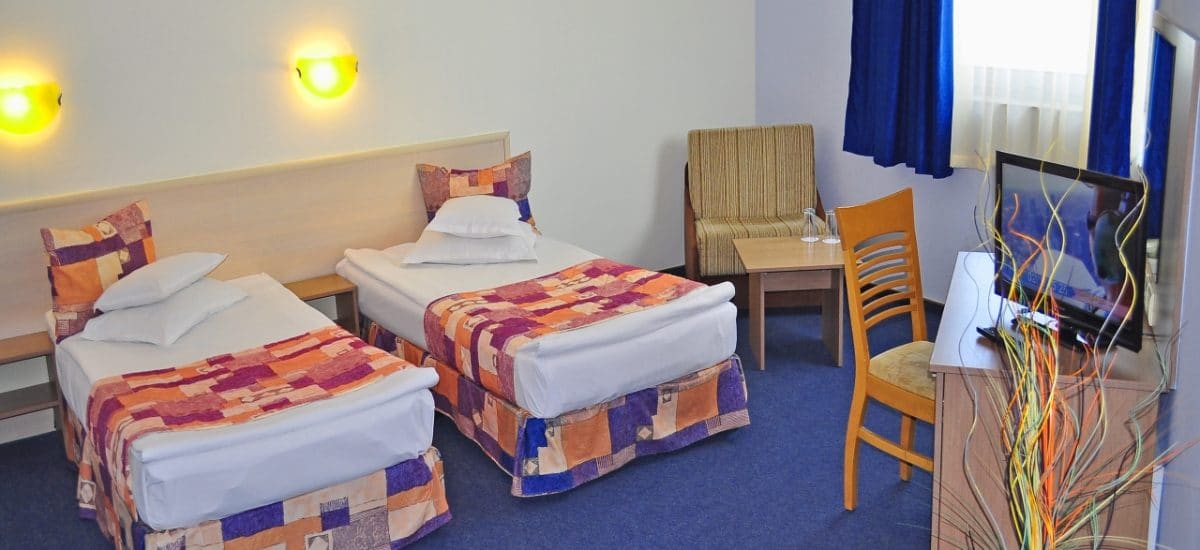 Rooms for disabled people are much more spacious than standard rooms. The bathrooms in these rooms are also much wider and have a specially installed auxiliary rail. The special rooms of the Aqua Burgas hotel have the same modern furnishings and offer all the modern amenities necessary for your comfort and relaxation.